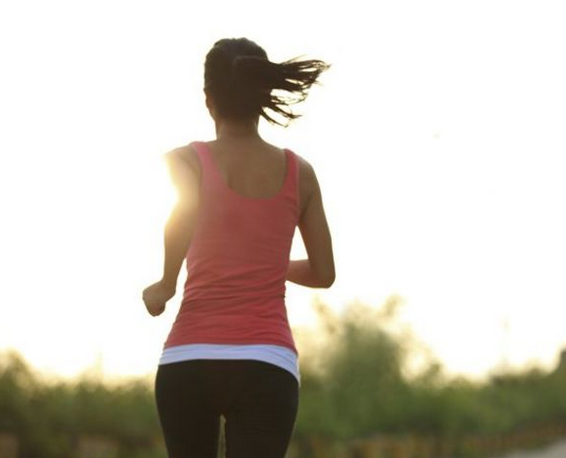 07
09
The type of runner
The number of people running on a regular basis has risen by more than a third since 2005, Sport England says. Who are they?
Every week close to two million people are spending at least 30 minutes running to keep fit. The numbers are up 75,000 in the past six months alone, Sport England says.
So who are the people pulling on their trainers and going for a jog?
The classic club runner
Catherine Jones, from Altrincham, did no sport at school and started running at 25 - 12 years ago. She uses club runs to motivate her to train and covers 16 miles a week. Personal bests - 5km in 22.22, 10km in 45.32, half-marathon in 1hr 42mins, with an aim to beat this next March.
Catherine Jones
Image caption
Catherine Jones set a number of personal bests after having children and even ran for her honeymoon
Running is my "me time" and I couldn't be without it. I work full-time and have a one-year-old and a two-year-old, so running is a way I get a few minutes' peace and clear my head.
What started as a bit of jogging to keep fit has now become an essential part of my life and I even ran 150 miles across the Atacama Desert [in South America] with my husband for our honeymoon.
I ran through both my pregnancies and am currently trying to get back to fitness properly after having children. The support from my fellow club members has been fantastic and there are plenty of women there setting great examples of how it's possible to include running in family life.
Quite simply, I wouldn't be able to motivate myself to train as hard if I ran on my own - it's great having other people to push you along. At this stage, just getting out of the house to the start line of a race feels like an achievement but my times are really improving again.
I've actually broken both my 5km and 10km personal bests since having kids, so perhaps it's the case that sleep deprivation gives you more endurance.